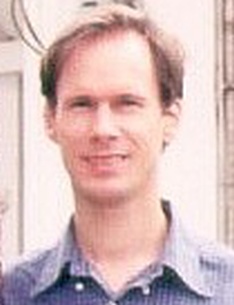 George J Bugh grew up on a small ranch-farm in the hill country near Austin, Texas. His Father had been a district director of the U.S. Air Force's OSI and later worked at the Pentagon before he retired to Austin, Texas. After graduating from high school in 1975, George Bugh also joined the Air Force where he became a specialist in the field of flight simulators.
He recieved an honorable discharge in 1979 after four years in the Air Force. George Bugh then attended the DeVry Institute of Technology in Irving, Texas where he obtained a bachelor's degree in electrical engineering technology. After graduating in 1982 he was hired by General Dynamics in Fort Worth, Texas, again working on flight simulators. Later his division of General Dynamics was purchased by Lockheed and later still Lockheed merged with Martin Marietta to become Lockheed Martin.
Before retiring from Lockheed Martin in 2015, George Bugh was a senior staff aerospace electronics engineer. He designed interfacing and test equipment for the various electronic systems of military aircraft. He worked on simulator interface projects and projects for other departments for the F-16 block 30, 40, 50 and 60, F-16 AFTI, F-16 MSIP, F-16 XL, F-22, F-35, T-50, FA-50, F-111, the General Dynamics NASP and the McDonnell Douglas/General Dynamics A-12 Avenger II.
On his own time he has made it his personal mission to figure out if there could be any truth to claims of excess electrical power output from many unusual electromagnetic devices discussed on the internet by different inventors. From 1994 through 2001 he spent much of his spare time studying physics, relativity, the nature of time and spin wave processes in magnetic materials.
His personal research and theories were not related to his day job at Lockheed Martin and after receiving permission from Lockheed Martin, George Bugh has given the copyrights to his research files to the Vasant Corporation. In 2001 the Vasant Corporation published his research papers on a computer CD and a year later published them as a paperback book, both titled: Spin Wave Technology
In December 2012 Bugh received an 'Amateur Extra' class radio operator license from the FCC and was assigned the call sign of AF5IE.
In May 2016 Bugh published a 3 part video on Youtube in which he detailed his theory of how matter develops the characteristics of both gravity and inertia.
Read more about George J. Bugh on his LinkedIn page:

https://www.linkedin.com/in/george-bugh-af5ie-53b42b7/.
Return to Product Description
About the Author of Spin Wave Technology